IRVINE, CA – With Father's Day just around the corner, Carnoustie Sportswear has highlighted their stylish Spring/Summer 16′ Performance Knits, the ideal gift in golf apparel for any Dad.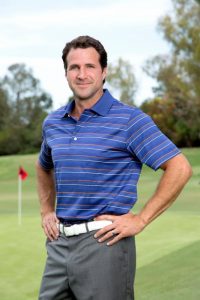 Carnoustie Sportswear's collection of performance knits has left its mark on the world of performance apparel. All performance fabrics are not created equal. There are many variables that all contribute to the feel, drape and technical characteristics of performance garments and Carnoustie only offers the finest quality available. Carnoustie Sportswear only uses the best micro poly available and always blends it with generous amounts of lycra for just the right amount of stretch and wearability.
The new Performance Knits for 2016 feel like silk but are actually made from a very fine micro polyester. This new product category exemplifies the same luxury and quality that golfers have come to expect from the brand's cotton garments.
"We choose to offer only the best quality designed with a current yet refined sensibility," says CEO of Carnoustie, Marshall Mancillas. "Our customers like that while much of the styling is responsive to today's trends, our shirts still evoke a classic, timeless and refined aesthetic."
The Spring/ Summer '16 Performance Knits fall into three distinct merchandise groups for 2016, including the Classic, Resort and  Desert collections, each with its own unique feel. All feature micro poly with spandex, moisture wicking, anti-microbial, UV protection and easy care..