Nexbelt announced that they have collaborated with Carnoustie Sportswear to produce an exclusive collection of coordinating belts to complement their sportswear collections. The Carnoustie by Nexbelt Collection will be unveiled in the Carnoustie Booth #6073 at the 2016 PGA Merchandise Show in Orlando, January 26-29.
The new Carnoustie by Nexbelt Collection features tumbled premium leather straps, contrast stitching, a handsomely designed Carnoustie Icon buckle and, of course, Nexbelt's unique ratcheting system called PreciseFit that allows the wearer to adjust his belt in ¼ inch increments, providing extreme comfort and wear ability.
"We are very excited to be partnering with Carnoustie and offering an upscale collection of belts that seamlessly integrate with their sportswear," said Eddie Rowland, Co-Founder of Nexbelt. Carnoustie is recognized for making and designing some of the finest golf apparel available. It's a great fit and helps escalate the reputation of our brand."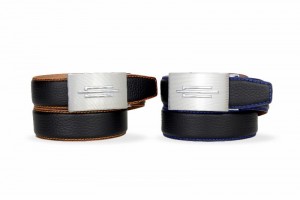 "It is no secret that belts have always been an important accessory in golf, even more so today. We are most flattered that Nexbelt chose Carnoustie as their partner in the better belt market. Beginning with Fall '16, we will offer a collection of belts that merchandise wonderfully with our Carnoustie collection under the brand Carnoustie by Nexbelt," said Marshall Mancillas, CEO of Carnoustie.